Safety, convenience, and dependability are what you can count on when you choose Doyle's Yellow Checker Cab for your round town transportation needs.
Proudly serving our community for over 125 years, Doyle's commitment to providing the best Fargo taxi services for our loyal customers have made us the leading FM taxi company.
We continue to offer the most affordable, reliable, and secure transportation service in Fargo. Our guarantee is backed by over a century of knowledge and experience.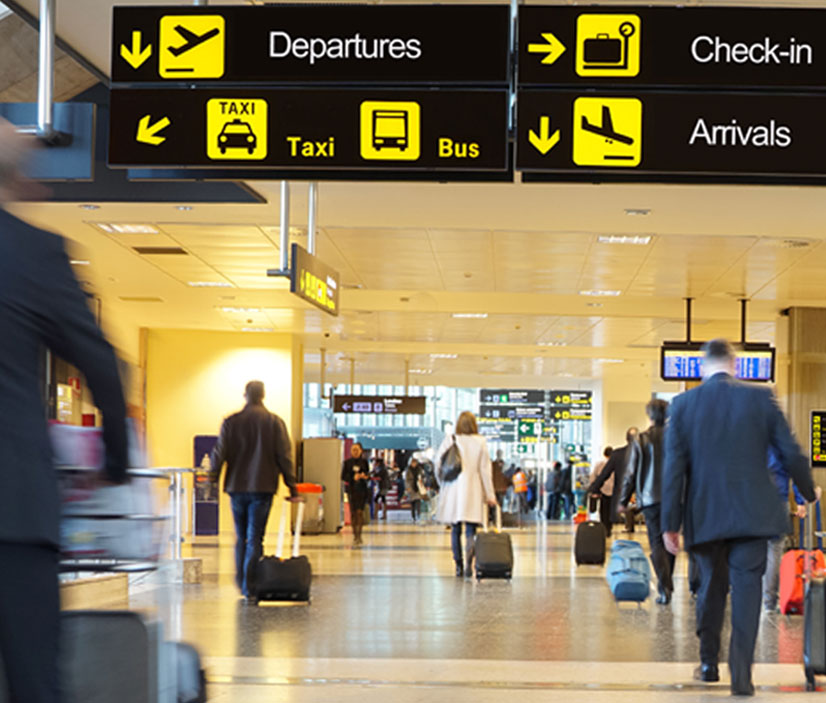 Our cabs, drivers and exceptional service delivery are what keep our customers coming back for more.
We service the entire Fargo, North Dakota Metro and surrounding areas and have a very fast response time once your ride is booked. Your cab is promptly dispatched and you can expect pickup within minutes of your request. With our advanced pick-up scheduling option, your wait time is eliminated and your driver is ready and waiting for you when you need them.
Doyle's Yellow Checker Cab Inc. is a full service Fargo Taxi Company that operates 365 days a year, 7 days a week and 24 hours each day. You can count on us to be there for you whenever you call.
We offer a wide range of options that deliver prompt and professional transportation services for individuals and businesses:
Door to door transportation
Airport taxi and shuttle service
Corporate transportation services
Small package delivery
Need transportation during rush hour in the busy Fargo metropolis?
You can rely on our professionals to take the shortest and fastest route to your destination without ever having to pay more than you should. At Doyle, we never price surge. With our professional transportation services, you save money while getting exactly what you need.
Safety at every step of your journey is extremely important to us, and we take several steps to ensure that you are secure during your entire experience.
Unlike the many transportation options available today that do not provide official and licensed taxicab services, Doyle's goes above and beyond to perform due diligence on every aspect of our cab service from the quality of our drivers to the maintenance of our fleet.
Every one of our drivers undergoes a rigorous background check before they are cleared to provide services for our customers. This includes a thorough screening of criminal, substance abuse and driving records to ensure your absolute safety and peace of mind.
When you book a ride with us, you can rest assured that you will be greeted by a pleasant and professional driver that takes every precaution necessary to transport you to your destination quickly and safely.
You never have to worry about your driver using a cell phone during service times and you always enjoy a smoke free riding experience with Doyle's Yellow Checker Cab Inc.
Our fleet is made up of sedans and vans that are solid, dependable, DOT inspected, fully licensed and insured. Our taxis undergo regular maintenance checks, daily interior and exterior detailing and are equipped with the most modern automotive features for a safe and comfortable ride.
Our driving professionals know the fastest routes to get you where you need to be, exactly when you need to be there. With expert knowledge and GPS navigation capabilities, you can count on arriving at your destination on time and stress free.
Here's what you can always expect when you book a ride with our Fargo cab service: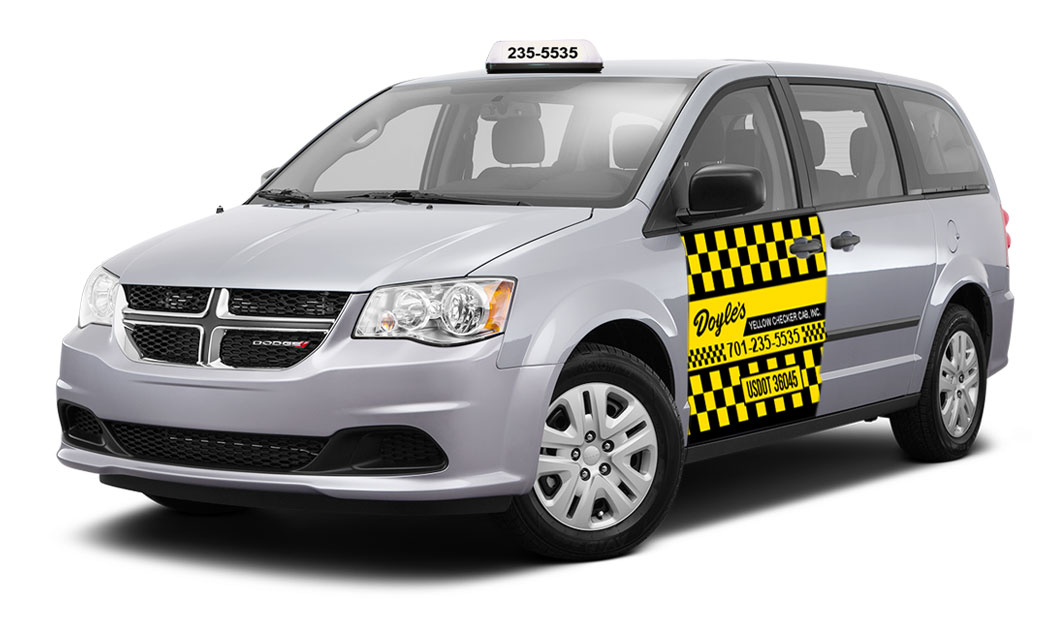 A clean, comfortable and safe taxi.
A courteous, attentive and professional driver.
The shortest and most economical route taken to your destination.
The ability to bring your service animal along on your ride.
The safe return of items mistakenly left in the cab.
Cash and cashless payment options.
Call today and book a ride with one of our professional taxi operators. Alternatively, an even faster and simpler transportation experience is just a click away with our easy to use app.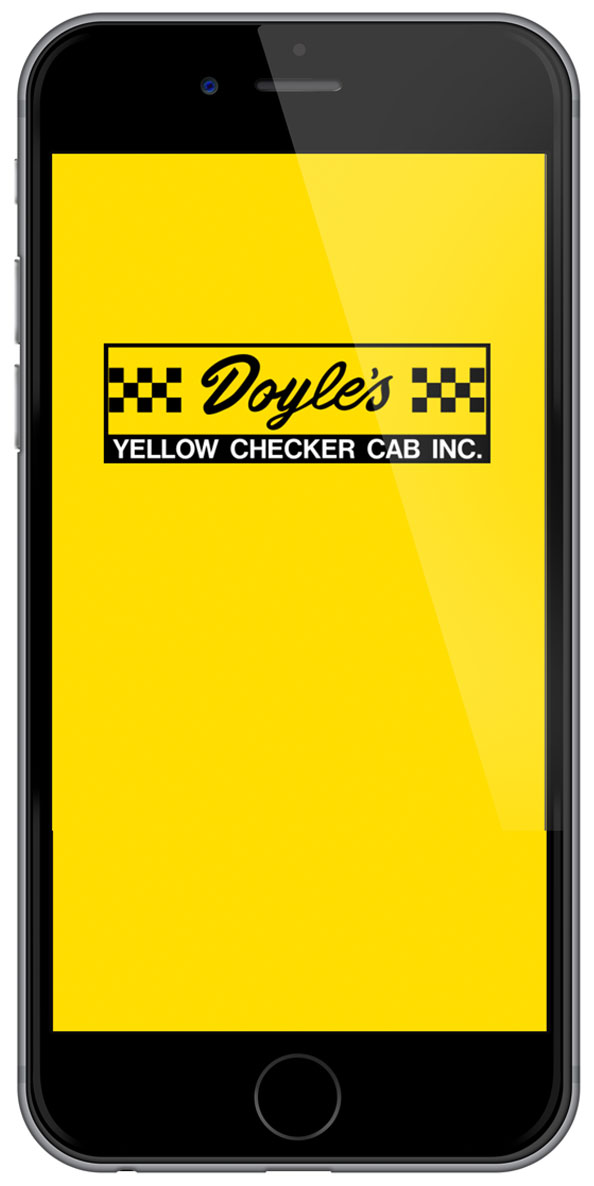 Even though we've been around for over a century, Doyle's is moving our Fargo taxi service into the future and providing even more convenience to our clients with the help of our dedicated app.
Through our innovative services goals and a desire to bring the best in technology and convenience to our clients and community, our app is the first of its kind provided by a taxi Fargo service.
Available for Android and iPhone, Doyle's Yellow Checker Cab Inc. app lets you quickly and easily book your rides and access discounts exclusive to our app users.
Some additional benefits of using our app include:
The option to instantly book rides for immediate use or for the future.
The ability to edit your account details at any time.
Being able to easily access a record of your past rides.
Knowing the location of the closest cab to your current location.
Access our safe and professional transportation services and exclusive deals today. It's as simple as downloading our app, creating an account and booking your first ride.