We are Fargo's most reliable, convenient, and affordable airport taxi service.
When it comes to catching your flight, weighing your airport transportation options is often stressful and frustrating. As Fargo's most trusted airport taxi service, we guarantee your arrival will be on time and affordable. To ensure you are never late, our drivers arrive minutes before your scheduled pick-up time. Scheduled a ride in advance? Scheduled taxi rides are automatically dispatched by our system 15-20 minutes prior to pick-up time. All you need to do is sit back and relax.
Regardless of the reason you have arrived in Fargo, our airport shuttle service is dedicated to taking the the stress out of getting you to where you need to be. Contact us anytime to book your ride, and if you are using our mobile app or online booking system, simply indicate your name and flight number in the Notes section. Our taxi will be waiting for you at the West Baggage Claim door.
Please be aware of the many unlicensed "taxis" waiting at the airport. These unlicensed transporters charge excessive prices.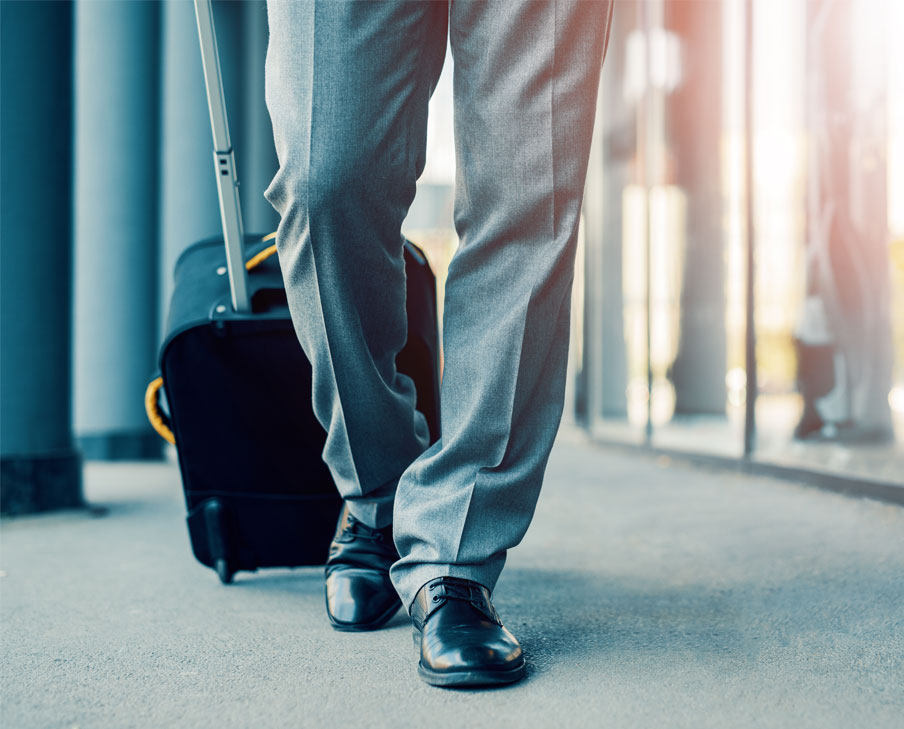 For over 80 years, Doyle's Cab has provided airport taxi services for a wide variety of hotels and businesses located in the Fargo area. If your business is seeking the most convenient, affordable airport transportation service, for clients and employees to get to, and from, Hector International Airport, we are the perfect solution for you.
To continually increase the satisfaction of our corporate clients, Doyle's Cab is heavily invested in current and emerging technologies. Our newest Corporate Online Booking Tool puts you in full control of each order. This tool allows you to locate our vehicles at any time, process payments automatically, access full trip history, and improve your customers' satisfaction.
For higher trip volume, we offer a flat rates setup (discounted prices) for specified pick-up and drop off locations.
Make sure to check out our mobile app. With real-time taxi locator, intuitive pick-up and destination location selection, and easy booking, you won't find a better user experience.
Choose Doyle's Cab as your reliable business partner!